Hookd meets Pink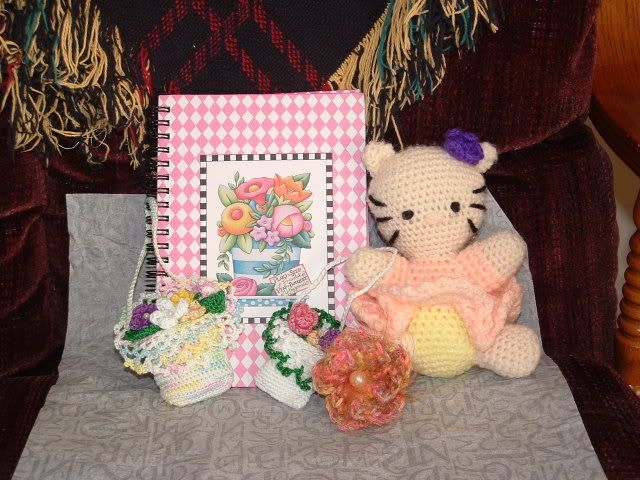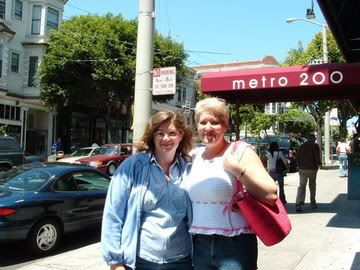 I finally met a new friend,
Su
. While my family and I were vacationing in California, I met up with Su in the city by the bay. Had a wonderful day of Peruvian food, window shopping, "stealing" craft ideas for less (crochet bonnet vs paper crown $40...I think not!) Ghirardelli sundaes, and closed the vacationing with a pool party that Su and her dh were able to attend. I had such a great time meeting her and her dh. I will take a photo of the goodies she crocheted for us. Our goodie packages included for me: a journal, two "sachet" flower baskets, a silky soft flower pin, and rose scented bath confetti and for dd: a crocheted Hello Kitty!, a squishy fishy who's eyes bulge out when we squeeze him (many laughs over that one) three plastic bracelets in purple, pink, and blue, in a green basket purse and for step mom-in-law, Maggie, there was more confetti, silky flower pin, and a smaller thread rose pin. I feel like I'm forgetting something, as you can see she was VERY generous and thoughtful! Excellent detail work! I swapped her a set of hot pink
potholders
in the same pattern that will be published in the 2007 CPAD calendar. She loved them. I'm so thankful I was able to meet you, Su. What a wonderful person you are. My dd connected so well with you too. I hope to see you again.